In one of our recent posts, we discussed the very important poker hand rankings in details. In this article, we shall move forward and take a look at different formats of poker. 
There are 2 main formats of poker. 
Cash games 

Tournaments 
We will first talk about cash games in detail and then move on to tournaments. 
What are the cash games?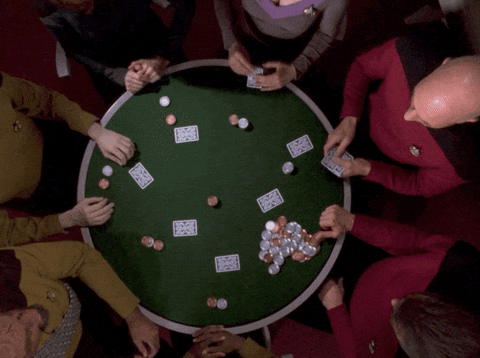 As the name suggests, cash games are played for real money. Each chip has a real money value in cash games. These are played on a single table and are also known as ring games. In a cash game, any player can join the on-going game whenever there is an open spot. Each table has a minimum and maximum limit of buy-ins. Players can buy in an amount that falls between the limit. When it comes to stakes and blinds, they are fixed. 
Cash games can be played with friends, colleagues, in a party or anywhere else as well. In a cash game, players can play the game for as long as they want and they also have the liberty to leave the table whenever they want. There can be times when a player falls short of chips. In this format of poker, a player can buy more amount of chips when required.
Benefits of cash games
Steady profit – cash games are less risky and there is consistent profit in this format. It does not mean that you will always win the game but hitting a better score is more plausible in this format. 

Freedom – cash games give you the freedom to leave the game whenever you want. In case of any emergencies or unforeseen circumstances, you can just opt to leave rather than losing. 

Table selection – One of the biggest keys to your success as a poker player is playing against players who are worse than you. In cash games, you can easily jump from table to table and essentially choose who you want to play against, even what seat you want. Isn't that just great? 

Time – cash games do not go on as long as tournaments do. Which is another significant benefit for many novice players. 
What are the tournaments?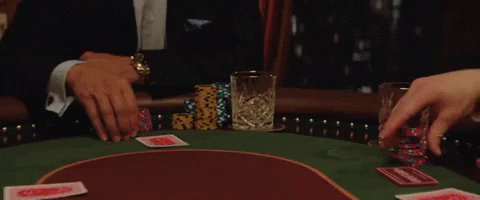 On the other hand, playing tournaments is another format of the game that is more complex but at the same time, it is more fun. They can be played on a single table or on multiple tables. When a tournament is played on multiple tables, it is known as MTT, multi-table tournament. Unlike the cash games, in tournaments, there is a set amount of fee that is paid. A part of this fee is used as a buy-in for the tournament and the remaining amount goes to the organiser of the game. All the entry fees when accumulated together gives the amount of prize pool. 
All the players in a tourney, compete against each other to win the portion of the price pool. 
Contrary to the cash games, the blinds in tournaments are not fixed, they start at a minimal value and the value starts rising within set intervals. 
There are two chief ways of how a player can take part in a tournament. 
Freezeouts – A freezeout means that each player can only buy in one time. Once a player runs out of

poker chips

, his/her tournament is over. This is the most common type of tournament.

Rebuys – A rebuy means that there is a specified period at the beginning of a tournament when players may buy more chips if their stack falls below a certain level or they bust out. The cost of the rebuy is usually the same as the entry fee, minus the rake.
Once you have consumed all your chips, you are eliminated from the tournament, or you may rebuy. This depends on the rules of the tournament organizers. 
Benefits of the tournaments
Choose any poker room- online poker tournaments give liberty to the players to choose the best poker room. They can select a single best table that seems profitable to them or even choose more than one table. 

Play any time – Thanks to the online gaming websites that poker tournaments are going on there at every hour of the day. Tournaments offer you a fair opportunity to play poker anytime. Want to play when you are free at 12 in the night? There you go!! 

Play more and earn more – Online poker tourneys are undoubtedly a bit complex but they offer you a better scope of earning money. In tournaments, more hands are played that helps you earn more money. 
These are the formats of poker. Do let us know which one is your favourite?